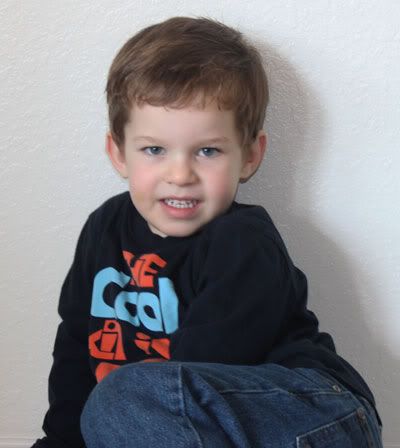 The time is quickly approaching for kindergarten sign ups, and I'm debating whether I should send Noah this August. When we lived in Utah the cut off is September 1st, so he wasn't going to be able to go to kindergarten until 2012. Now that we live in California and the deadline is December 4th, he can go to kindergarten this year. A few months back Adam and I decided we were going to send him because he's really smart already; however, we've been talking to some teachers and most of them say to hold him back. Now I can't decide! Here are my thoughts (I know you can hardly wait because I have such profound thoughts).
*
Reasons to send him:
1. He's pretty smart for his age (I can brag, I'm his mom). Knows all his letters and most of the sounds. Can read a few words.
2. I don't want him to be bored if he already knows everything they're learning in kindergarten.
3. I think he could handle it
4. He's been in preschool 2 years already.
5. Could get a year of college in before mission.
*
Reasons not to send him
1. Spend one more year at home with me
2. Would be one of the oldest kids in his class (could be a reason to send him too)
3. More mature - teachers say it makes more of a difference in junior high.
4. Could leave for his mission right after graduation
*
Anyway, those are just a few thoughts I'm tossing around my little brain these days. I just found out about a junctional kindergarten that they do here. It's like a more advanced preschool but not quite kindergarten. Might be a good alternative.
So, I'm asking all you mothers, teachers, kids, turned adults, who were once the youngest or oldest kids in their class, what would you do?